CREATIVE ENTERTAINMENT AGENCY GOLD COAST – BRISBANE
Aerial Angels Productions is an award-winning creative entertainment agency, known locally and abroad for its elite cirque performers and world-class Stage Spectaculars. From breathtaking aerial artists to jaw-dropping acrobats and everything in between, Aerial Angels specialises in all things unique, exceptional, bizarre and beautiful. For a touch of cirque or a hint of mystery and thrill, our creative team and performers are constantly pushing the boundaries of corporate entertainment Brisbane & Gold Coast.
Established as an event entertainment agency on the Gold Coast, Australia in 2001, Aerial Angels has grown to be one of Australia's busiest entertainment facilitators with a reputation for excellence in every area. Our event entertainers Gold Coast provide a creative solution to the standard entertainment agency and circus school. Aerial Angels are renowned for providing high-end acrobatic entertainment, aerial performers, bands & musicians, dancers, stilt walkers, fire twirlers and roving entertainers for corporate events locally and the world over.
2008, was the birth of Queensland's first performing arts Circus & Aerial Academy focused exclusively on aerial artistry and acrobatics, "Cirque Central", is renowned as a provider of training excellence in Circus arts and builds many cirque and aerial stars for show productions around the globe.
Both divisions now operate out of a multi-level facility on the Gold Coast, Australia that houses our main offices, training academy, rehearsal rooms, & warehouses for costumes, props & sets storage.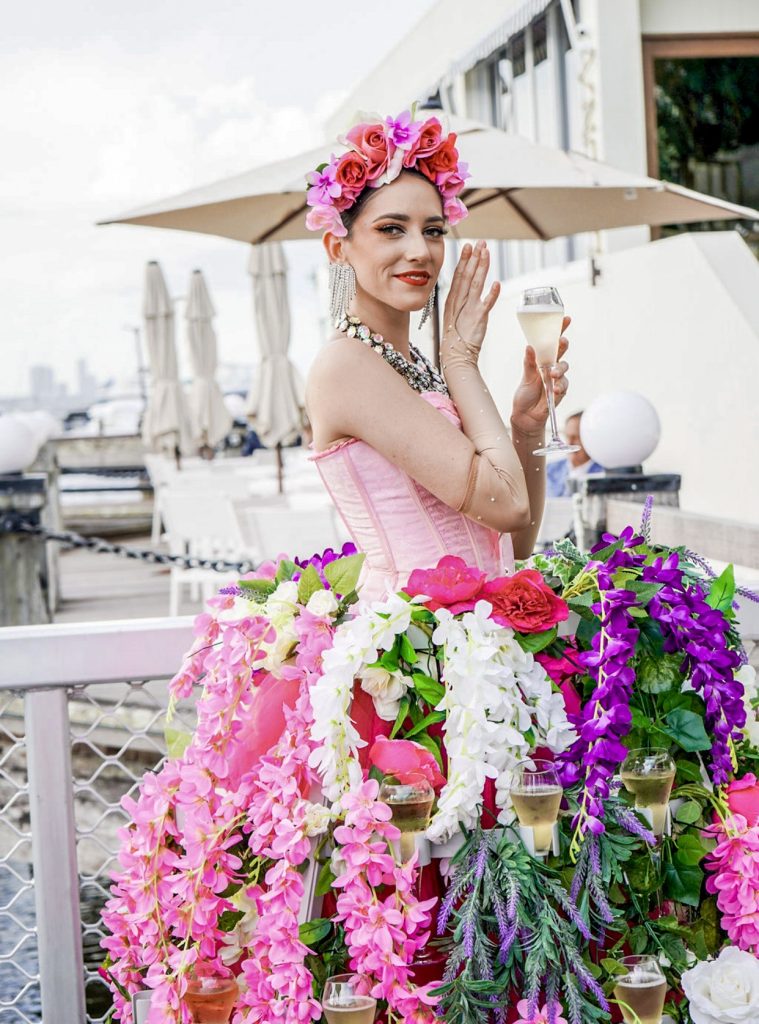 AA Mission Statement – Our Approach
We are limited only by your imagination, but don't take our word for it.
With our Production house we also aim to provide professional work locally, nationally and around the world for performers and we want to lead the way with award winning entertainment.
At Aerial Angels Cirque Central, we are passionate about developing and nurturing young aspiring Cirque performers. We want to encourage and inspire them to become elite athlete's in their craft and join our elite Aerial Angels Professional team.
Testimonials
"WOW" the Angel team were an absolute high light of our night and everyone so well suited to our themes…absolutely brilliant and a special mention to "The Resplendence" their performance was definitely a major high light and had the crowd engaged all the way through….phenomenal. All of the Angels team were super friendly and low maintenance and happy to work with what given to them. Huge asset to your portfolio and yes we will be working with you again soon.
Nicci Pawlowski
Chapter Manager for EO Brisbane